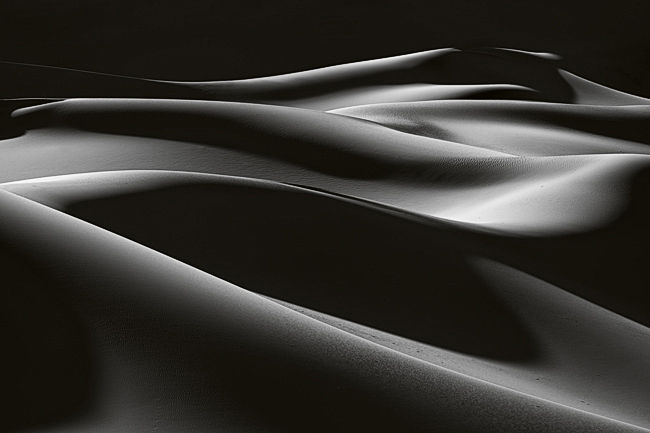 Sea of Sand, Death Valley
A black and white photography taken at Death Valley.
Light and shadow transformed the desert landscape in an endless ocean where I was diving in.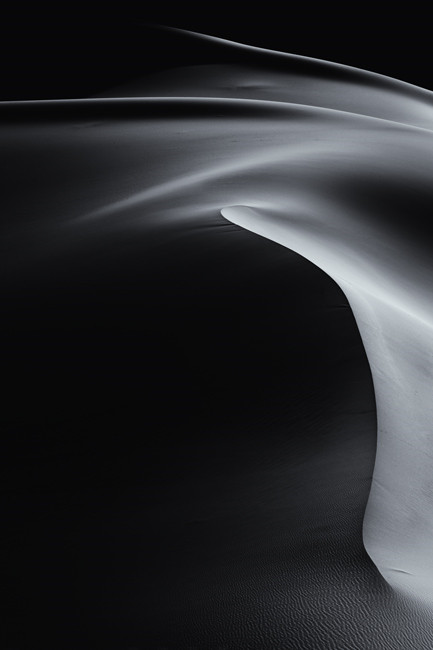 Silent wave, Death Valley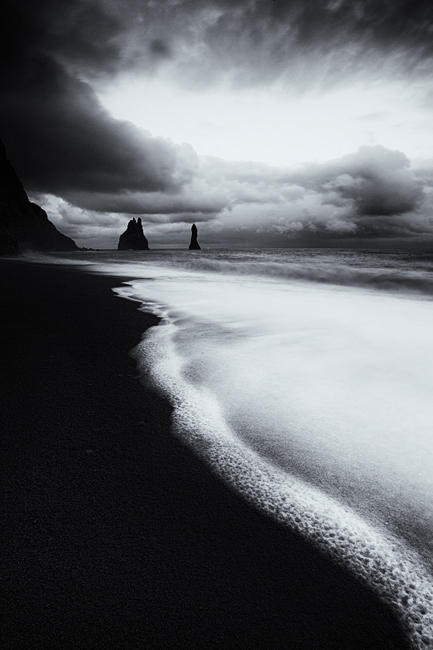 The black beach, Iceland
The coastline of Iceland offers fantastic seascapes for monochrome photos. The idea here was also to work with a diagonal line seperating
the darker and lighter parts of the image. The sea foam leads the observer towards the mystic rocks of Vik and Myrdal.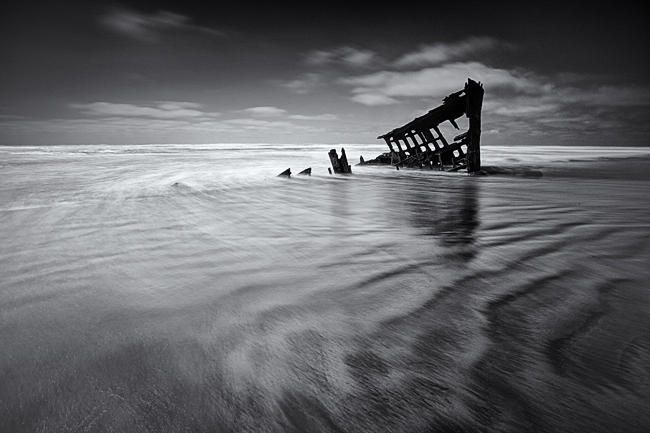 Stranded, Oregon
The wreck of the Peter Iredale is very photogenic and an often photographed object. Before I was starting shooting photos I was observing the complete scenery for a while. The flood helped me to create an interesting foreground when the first water flowed over the sandpatterns of the beach.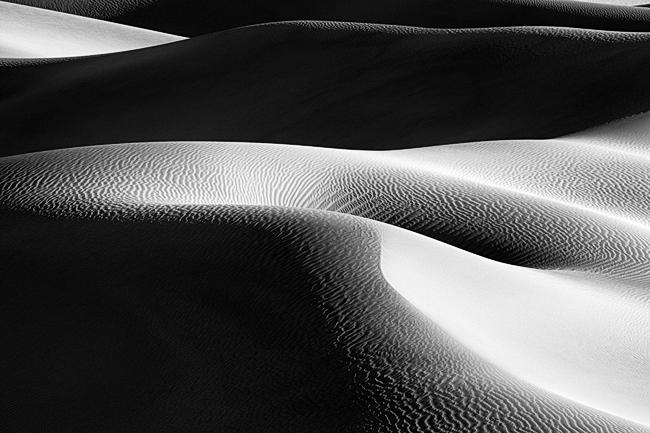 The Moment of Innocence, Death Valley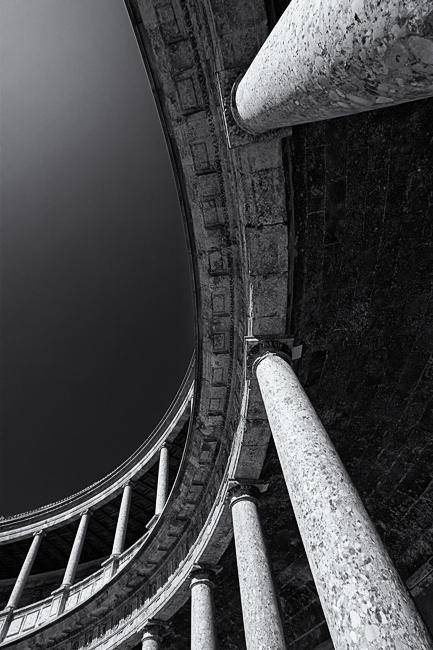 The curve, Andalusia, Spain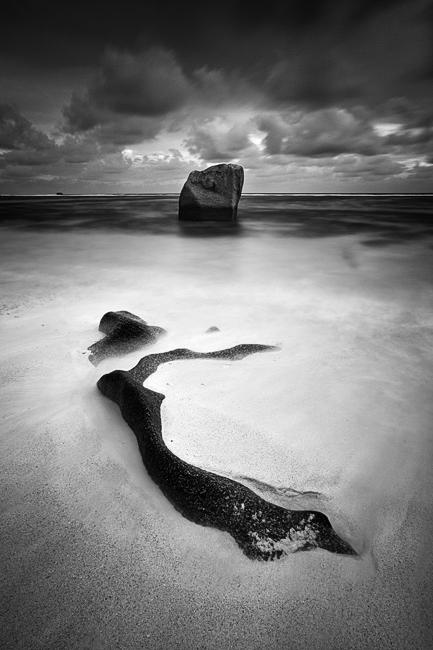 Sirene's song, Seychelles
The siren's song it's hard to resist. The beauty brings the spoil. I used this bad weather to do a photographic interpretation of this theme.
The dark clouds proclaim already the disastrous.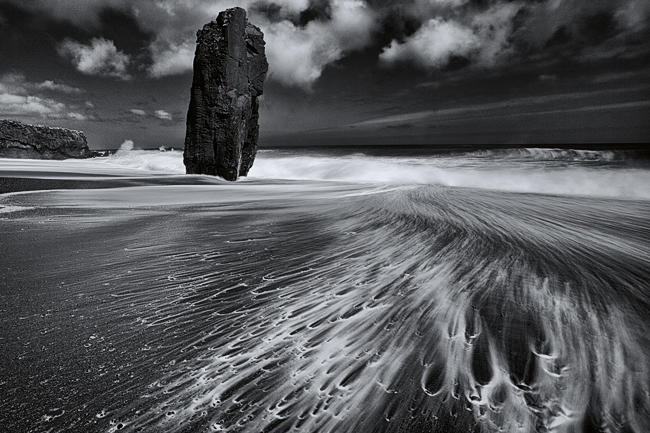 King of the tides, Iceland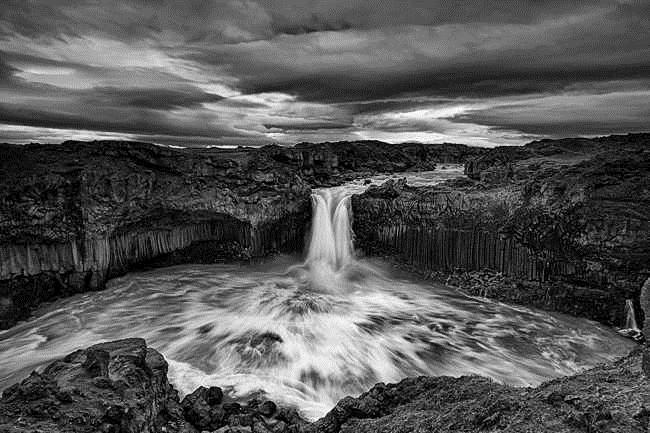 World's end, Iceland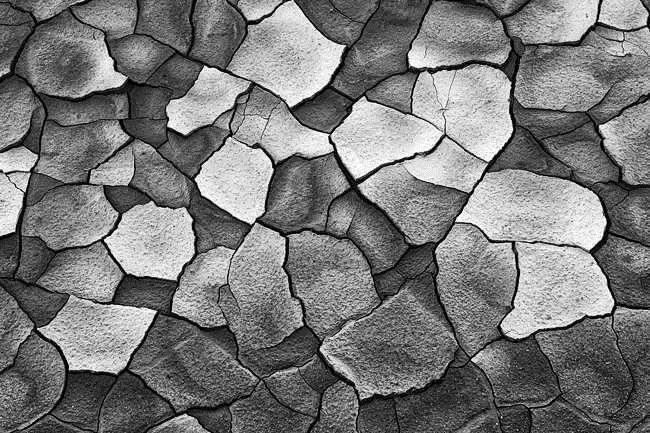 Earth puzzle, Spain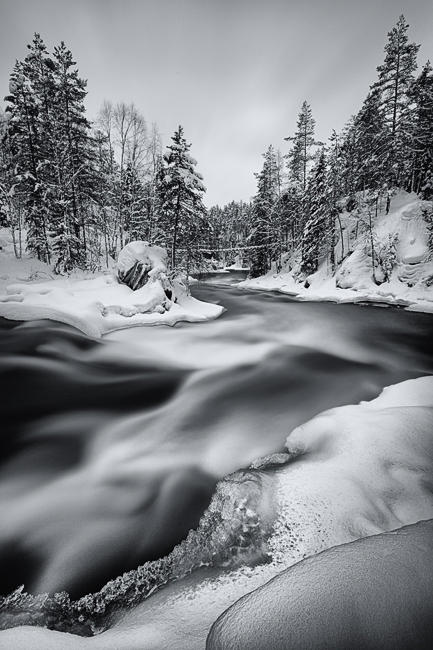 Winter, Oulanka National Park, Finland
Enchanted forest, Grand Staircase-Escalante National Monument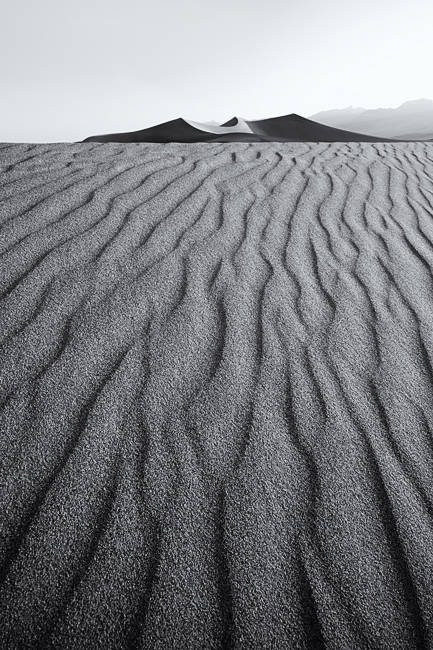 The dune, Death Valley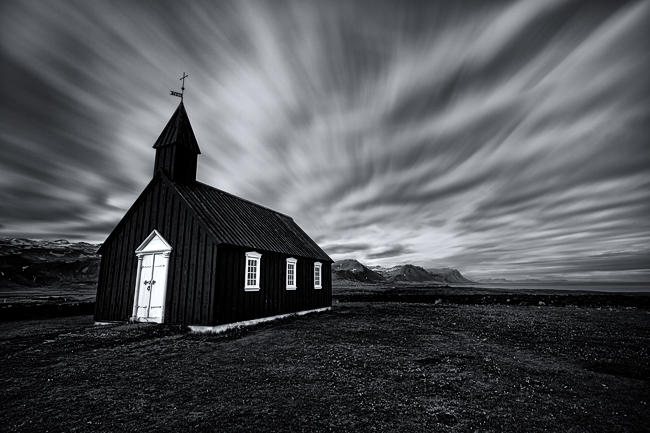 The black church, Iceland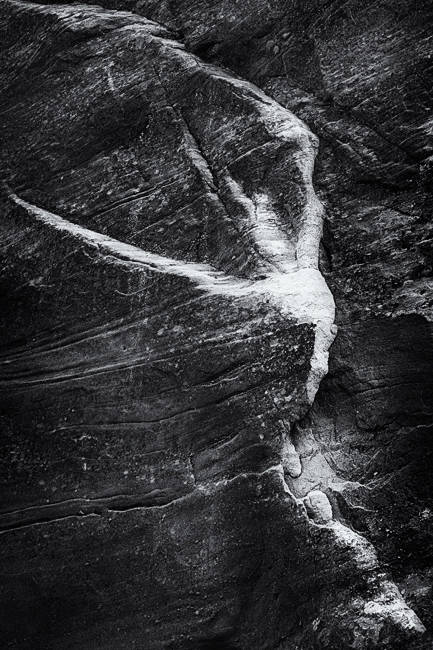 Dancer in the dark, Utah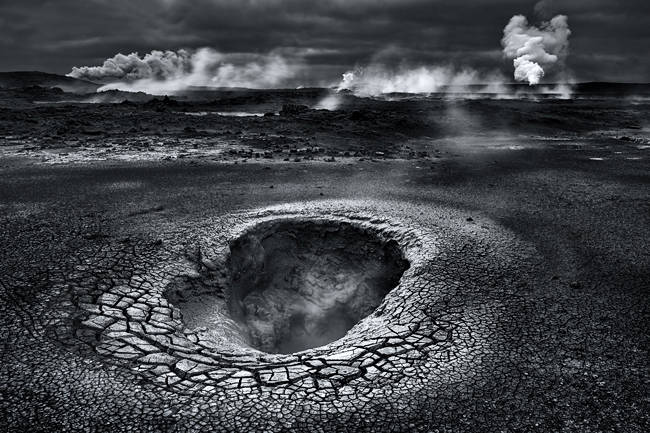 Heart of darkness, Iceland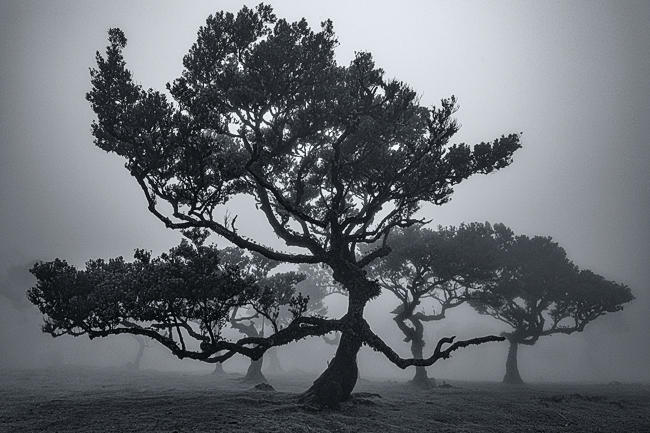 A fairytale, Madeira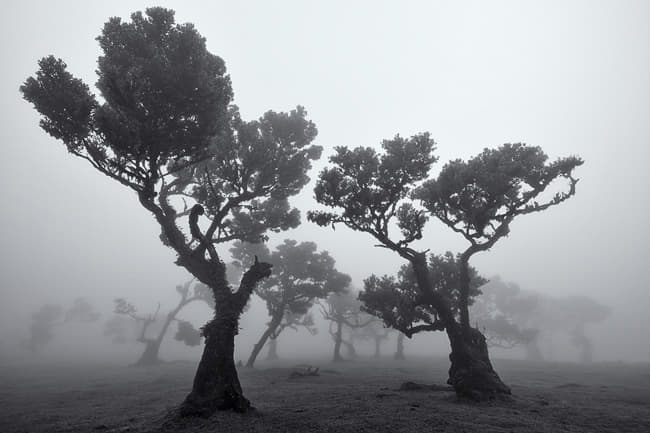 The invitation, Madeira